Aloysius Schwartz was born on September 18, 1930, in Washington, DC, USA. He grew up with the idea of becoming a secular priest. He heard his calling to serve the Lord at a very young age and at 13, he entered the seminary. In 1944, at age 14, he entered St. Charles Seminary in Maryland, finished his B.A. Degree at Maryknoll College and studied his Theology at Louvain Catholic University in Belgium. He used to spend his vacation helping at the rag-pickers' camps for the derelicts of the French society. Visiting Banneux, where the Virgin of the Poor appeared, he was more inspired to dedicate his priesthood to the service of the poor in fulfillment of her message.

In 1957, he started his charity programs for the poor orphans in Korea. In 1983, due to great success, he extended his programs to the Philippines and in 1990 to Mexico. This would not have been possible without the congregation of the Sisters of Mary (also founded by him in 1964). On March 16, 1992, he died at the Girlstown in Manila, Philippines and he was buried at the Boystown in Cavite, Philippines. Source. Wikipedia
And yes, I am one of the graduates of the The Sisters of Mary School and here's a banner of Fr Al, our founder with a BLUE background. There are banners all over the place yesterday to commemorate his 20th death anniversary.
Here's a painting of him in front of the gymnasium. it has a touch of BLUE
Here's a picture of my daughter and i and my classmate in Highschool that became a nun since our graduation in 1998! Sisters usually wear white all over, and would only wear a BLUE apron when they walk around the compound. Back then i call her MAU, now I learned to call her Sister Maureen. She will be assigned in Honduras on April!
My share on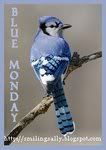 Related posts: